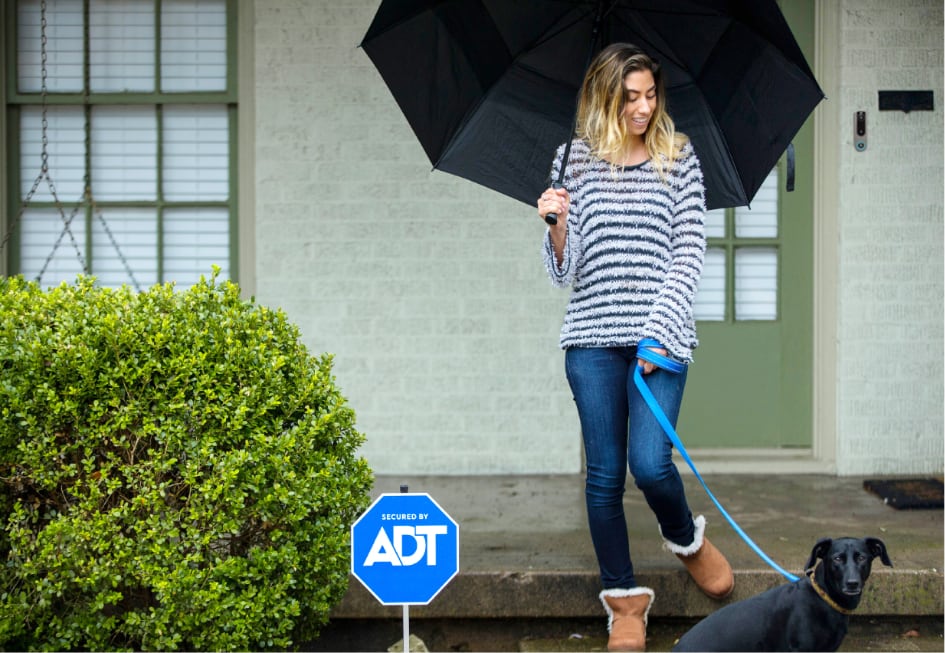 A Layered Defense Is The Best Approach
Layering your home's protection is a worthwhile strategy for safeguarding your home. A diversified home security system should include door and window sensors, surveillance systems, high-def doorbell video, motion-detection lights, and smart door locks. Signs and decals warn possible invaders that these layers are present but they should only be part of a well-rounded system.
Signs and decals could be enough to ward off a novice in Naperville, but a sticker in a window likely won't keep away a seasoned thief. If they fail to find additional forms of security, they may conclude the signage is a fake and your property is a suitable target.
Do Home Security Signs Deter Intrusion In Naperville?
There's a popular perception that installing a home security sign in close proximity to your front door is all you need to safeguard your property. Essentially, an intruder will find "Protected By ADT'' and move on. Therefore, would it make sense to only implement a home security sign in Naperville and skip a real home security system? This means that a security system isn't the protector, just get a home security sign in Naperville. It's the home security sign that deters intrusion in Naperville not your home security system.
Although there is a benefit to displaying signs and decals from esteemed security companies such as ADT®, it's not all you need to dissuade career criminals. You'll be in a much better position backing them up with a range of additional security devices. You will likely agree it's much less of a gamble than simply assuming that your home security signs will deter intrusion in Naperville.
Back-Up Your Naperville Home Security Signs With Actual Protection
Although home security signs could deter intrusion some of the time, it's not wise to count on them as your lone security measure. Alternatively, think about using some, if not all of the following solutions:
● Video surveillance: To be honest, intruders never wish to be caught by your camera as it can be used against them in a legal matter. Go with exterior surveillance that can cover primary entry points such as windows, doors, and garage.
● Window and door sensors: A great number of invaders gain access via your front door, back door, and windows, so those should be protected by motion and glass break sensors. If an alarm trips, your system will alert you and your 24.7 monitoring station.
● Exterior motion-sensor lights: While it's true that numerous break-ins happen in the daytime when you are at work, you should also safeguard against nighttime prowlers. Lights with motion-detection capability placed strategically around your access points will quickly illuminate questionable activity and turn away intruders.
● Smart locking systems and doorbell cameras: Smart locks will inform you whenever an individual attempts to engage your door. A video doorbell takes it one step further by providing a live video feed. Both of these solutions can be accessed by the security app on your phone.
● Smart lights: A great home automation tool, smart lights can be customized to a set routine or turned on directly from your smartphone. Smart lights make it seem like you are on-site and help turn away prospective robbers.
Start Planning Your Total Home Defense Plan
Why run the risk that fake home security signs will deter intrusion in Naperville when you have the opportunity to implement a complete home security system? Reach out to (630) 360-2986 or submit the contact form to request assistance. You are able to pick from a number of packages at reasonably priced rates or customize your security any way you like.
Communities Served Around Naperville By Secure24 Your Local ADT Authorized Dealer